Trustwave Advanced Threat Protection

Effective and achievable solution
Trustwave Solutions
Trustwave Advanced Threat Protection
Trustwave Advanced Threat Protection
Contact us for pricing!
Advanced threat protection is crucial. Common criminals can now buy advanced tools online and mimic the hacking techniques of nation states. Enterprise-class attacks can now be profitably used on organizations of all sizes that lack the security tools, expertise and budget to defend themselves. Trustwave offers methodologies, tools and assistance to provide a broad, effective and achievable solution.

$2.1 Trillion
Estimated annual cost of business breaches by 2019

81%
of business unable to detect a compromise themselves

66%
Information security professionals who think they likely will be subjected to an APT attack
Overview: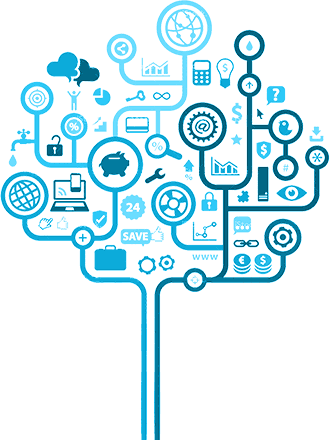 How to Block the Key Objectives of Most Attacks
Advanced threats change shape constantly to evade detection, but most of them have similar objectives and behaviors. Advanced threats generally seek to seize control of a legitimate user account, escalate privileges, and probe for and exfiltrate valuable data. They may attempt to do this with new exploits, targeted malware, spear phishing, social engineering techniques, password cracking or something else. But by knowing their objectives, you can form a more effective and efficient defense strategy. Upon thoroughly reviewing your strategy, you may find a need for more security expert resources. Trustwave Managed Advanced Threat Protection can help you with that as well.
Only Trustwave Managed Advanced Threat Protection provides enterprises of all sizes broad, effective and achievable security against constantly changing advanced criminal hacking techniques. Only Trustwave offers attainable and immediately deployable solutions that block the key objectives of most advanced attacks by criminals against large and mid-sized companies.
Trustwave Managed Advanced Threat Protection helps reduce vulnerabilities in networks, applications and databases, while blocking new and unknown malware at the web and email gateways – using strong authentication to thwart account takeover, detecting and containing breaches, and providing unparalleled visibility and control. Trustwave offers protection across these critical points in the network, which work together to neutralize, inhibit and contain today's breach techniques and the threats of tomorrow.
Solutions:
Trustwave is unique among managed security services providers because we develop and manage so many of our own security products, and cover all the key areas required to provide thorough and effective advanced threat protection.
Trustwave walks you through a clean methodology, "Inventory, Test, Remediate, Verify, Secure & Monitor" to shrink your attack surfaces and focus your efforts where they do the most good. Trustwave can flexibly help you add or strengthen any protection layer – and do it so it fits your budget – all with the goal of achieving Advanced Threat Protection.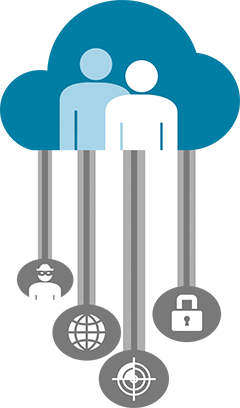 Challenge
Solution
Reduce attack surfaces and vulnerabilities
Managed Security Testing
Prevent new and targeted malware from entering your organization
Managed Anti-Malware Service
Managed Email Security
Managed Endpoint Protection
Prevent hackers from stealing legitimate user account credentials
Managed Two-Factor Authentication
Prevent and detect hackers probing inside your network. Contain threats quickly.
Managed Endpoint Protection
Managed SIEM
Managed Threat Analysis
Prevent data exfiltration
Data Loss Prevention
Why do you require these solutions?
Organizations with limited resources should selectively deploy security solutions that inhibit the behaviors of advanced threats at the key choke points they must pass through to inflict their damage. That means:
Inventorying assets to know what needs securing
Testing the database, network and application layers for vulnerabilities to shrink the attack surface
Making best efforts at the gateway and desktop to stop unknown malware
Using strong authentication to inhibit account takeover
Minimizing the number of accounts with administrator privileges and monitoring them closely
Segmenting the network to make internal threat traversal harder
Deploying managed SIEM, threat correlation and data loss prevention to contain breaches and inhibit exfiltration.
Benefits:
There is a synergy to combining just the right innovative point solutions, all designed to work together, and having them managed by experts from the manufacturer who can keep them functioning optimally. Trustwave Managed Advanced Threat Protection seeks to deliver maximum security benefit with utmost economy. Trustwave understands you want to reliably block threats, as soon as possible to limit risk and expense. The Trustwave solution includes the following benefits.

Broad Advanced Threat Protection
Only Trustwave develops and manages technologies to help reduce network, application and database vulnerabilities, block targeted malware, thwart account takeover, and repel breaches.

Effective
Controls key choke points advanced threats must pass through to provide deep, powerful protection. The Trustwave Managed Anti-Malware Service includes the unique Zero-Malware Guarantee.

Achievable
Trustwave experts can deploy and operate solutions for you, likely more economically than you can for yourself, and at just the right spots in your enterprise for maximum advanced threat protection and ROI.

Trustwave an MSSP Leader
Round-the-clock support from six global Security Operations Centers and unrivaled research and and intelligence from Trustwave SpiderLabs®. In addition, Forrester Researcher has named Trustwave an MSSP leader.

Unified Visibility for Peace of Mind
TrustKeeper® cloud and managed security services portal provides a centralized view of the diverse security functions we manage for you.