Trustwave Internet of Things Security

Embrace the benefits of social media while keeping your data safe from the risky online behavior of your employees
Trustwave Solutions
Trustwave Internet of Things Security
Trustwave Internet of Things Security
Contact us for pricing!
The Internet of Things (IoT) and Machine to Machine (M2M) technology will increase productivity in ways not seen since the Industrial and Digital Revolutions, but at what cost? As everyday objects connect to the network, IT teams struggle to manage assets and attack vectors previously outside their purview including thermostats, lighting, refrigeration units - the list is endless.

25 billion
connected objects in use by 2020 according to Gartner

5,714 GB
of machine-generated data per earthling by 2020

77%
of infosec pros were pressured to release insecure IT projects
Overview: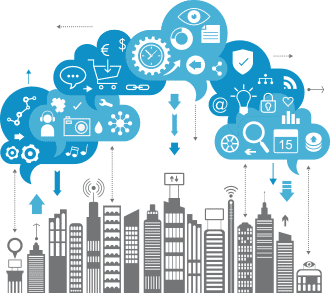 Secure Your Entire Internet of Things Ecosystem
Outfitting more and more inanimate objects with microprocessors and Wi-Fi connectivity and linking those "things" with powerful analytics engines in the cloud is fundamentally altering the way we live and work. But do you hear that pounding? It's attackers pummeling the expanded perimeter but also IT professionals' throbbing headaches.
Controlling the rapid influx of connected devices, the software that makes them functional and the supporting cloud and network infrastructure makes managed security services more important than ever. From "thing" to cloud to app and back - test, monitor and secure your IoT with Trustwave Managed IoT Security.
With more than 20 years of penetration testing, product security assessment and managed security services experience and Trustwave's renowned SpiderLabs® team at the forefront of the latest security threats (IoT and otherwise), no other security company can offer such a complete, meticulous IoT assessment and monitoring solution from the physical object to the supporting apps and infrastructure.
IoT Developers/Manufacturers: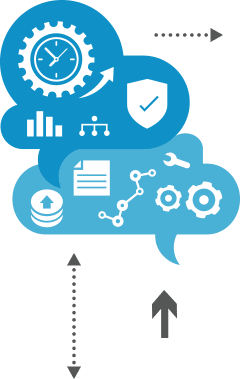 Whether you're bringing original IoT products and services to market or integrating IoT connectivity into your existing offerings, Trustwave Managed IoT Security helps you evaluate and resolve security issues before they result in catastrophe.
Trustwave Managed IoT Security also allows developers and providers of IoT products and services to find weaknesses in embedded devices, interface applications, back-end services, APIs, cloud clusters and the connections in between. To close the loop from "thing" to cloud, Trustwave Managed IoT Security can also monitor and secure infrastructure and services that empower your delivery of IoT services to reduce compromise risk and protect customer data and privacy.
IoT Product Security Review
For developing, testing and hardening physical embedded products and prototypes and related protocols, communications and back-end services
Managed Security Testing
For finding weaknesses in web apps, mobile apps, servers and associated APIs that interact with IoT products and cloud clusters that store and process IoT data
Incident Readiness Services
Retained Forensics and Incident Response to recognize and stop an incident before it becomes a catastrophe
Managed Security Services
To protect customer data, reduce the risk of compromise and monitor an IoT product or service's entire ecosystem
IoT Implementers:
If you are implementing IoT products and services, you need to do so with security in mind. Every new endpoint or asset you connect to your network potentially adds another attack vector.
Whether you connect a "thing" or a server to a public or private IoT infrastructure, Trustwave Managed IoT Security will help you evaluate, lock-down and monitor those assets. IT professionals integrating IoT products and services into their operations decrease the likelihood of a breach of those assets with Trustwave Managed IoT Security.
From actionable findings to real-time monitoring and advanced security services, Trustwave Managed IoT Security protects organizations from the security challenge brought about by the onslaught of new, and unusual, devices.
Managed Security Testing
For finding weaknesses in embedded objects and servers deployed within any particular network segment
Managed Security Services
To reduce the risk of compromise by locking down access to and monitoring IoT deployments and associated data
Benefits:
Manufacturers, developers and marketers of IoT products and services need to protect themselves and their customers before they go to market and throughout the product lifecycle. Businesses gaining competitive advantage by integrating IoT into their operations need to deploy IP-enabled devices securely and maintain a watchful eye on the technology and related back-end services.

Reduce Compromise Risk
Reduce the risk of costly breaches, recalls and class-action lawsuits. Identify IoT security issues before the public or attackers do.

Assure Customers
Assure buyers of your IoT products and services that you developed your offerings with security in mind. Demonstrate your commitment to protecting customers' privacy.

Deploy IoT Securely
Understand what assets reside on your network. Validate that you've securely deployed IoT objects or services on your network. Reduce your compromise risk with managed security services.

Adjust to Your Evolving IoT Strategy
Any change to your deployment could introduce vulnerabilities. Quickly re-test and validate fixes at no extra cost with Trustwave Managed Security Testing.
With insight gathered from our advanced security research, penetration testing and incident response investigations, Trustwave's elite security team, SpiderLabs, understands how attackers think and operate. We apply our deep, specialized knowledge to every customer engagement and use that intelligence to fuel our managed security services and technologies.
Our security breach investigations, malware reverse-engineering projects, millions of scans, thousands of penetration tests, leadership of open-source security projects and contributions to the security community have established Trustwave SpiderLabs as world-renowned experts on the past, present and future of security.